Traditional
chairs and tables
factory
About us
S.C. Mobirom S.A
Romania, private company founded in 1995 by spliting from S.C. Mocars S.A. Caransebes but producing chairs since 1950, is specialised in the production of high quality furniture made of solid wood such as: beech and ash wood.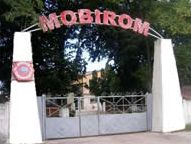 S.C.MOBIROM S.A.
is a traditional producer of wooden chairs and tables, having a range of products meant for HORECA (hotels, restaurants, and coffee bars) bars, pubs, clubs as well as for home: dining room, bedrooms, kitchens.
Through the 3 production lines that we have (Chairs, Tables, Small Furniture lines), we are able to produce important quantities.
The furniture produced by
S.C. MOBIROM S.A.
is represented by: chairs, table and chairs sets, wooden furniture, bentwood chairs in Thonet style, carpenter chairs, rocking chairs, colonial style chairs, stools, bar stools, hatstands, tables, solid wooden furniture, small pieces of furniture, solid wood furniture for bars, restaurant furniture, coffee tables, chest of drawers, bedside tables.
We also produce a high range of tables, Bistro chairs and office furniture, coat stands being conservative in benting steamed wood for bars and restaurants.
All our products are made from solid wood, beech or ash wood with a width range of colours and a variety of finishings.
The chairs can be delivered with seats of: solid wood, plywood, rush seat or with upholstered of high quality.