Mobila pentru sufragerie
Fabrica de mobilier renumita in tara dar si in afara acesteia, Mobirom propune spre vanzare diferite produse din lemn masiv de fag sau de frasin: mobila pentru sufragerie, mobila dining, mobila living, mobilier pentru restaurante, hoteluri, cafenele, baruri... Toate acestea sunt produse de inalta calitate realizate cu profesionalism de catre specialisti si caracterizate pritr-un design atragator, originalitate si rezistenta in timp.
Daca doriti sa va decorarti casa si sunteti in cautarea unui anumit tip de mobila pentru sufragerie, consultati ofertele propuse de Mobirom.
Mobila pentru sufragerie - oferte variate
Descoperiti toate ofertele de mobila pentru sufragerie si comandati online produsele care corespund cerintelor dumneavoastra.
La Mobirom veti gasi produsele de care aveti nevoie, servicii rapide si eficiente si preturi atractive.
Special Offer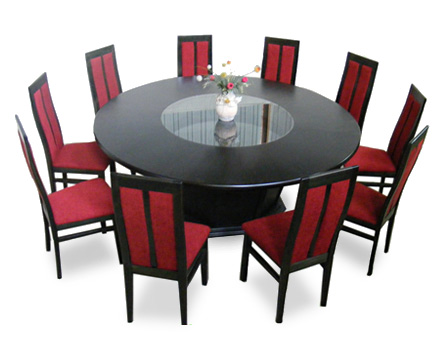 Product name:
Dining room set. Table Doina + 10 upholstered chairs MD107/ 712
Description:
This is a set of wooden furniture composed of round table with 10 upholstered chairs.
Price: :
1417 EUR/piece
Click here for details...